COVID-19 infection rates are rising more slowly, public health officials are talking about lights at the end of the tunnel, and models show Michigan hitting it's viral "peak." That's good news and suggests that we're moving in the right direction.
Meanwhile in Lansing, Governor Gretchen Whitmer has extended and expanded her lockdown order, keeping Michigan workers off the job site and preventing them from feeding their families.


Worse, instead of relaxing certain industries that could operate safely, her "new and improved" stay-at-home order expressly prohibits stores from selling carpeting, paint or even plants. So, while Michiganians are trapped at home, with nothing better to do than fix up their homes or work in their gardens, Gov. Whitmer says they can't. Apparently, she'd rather they grab a few bottles of vodka and cope with the stress and boredom that way.
It's clear that she's not using science or reason to make these decisions, and the people of Michigan are paying the consequences.
Unemployment claims are approaching 1 million.
School was cancelled for the rest of the year.
When Governor Whitmer issued her "stay home" order, she cited models predicting 460,000 Michiganians would die. Models now peg that number at under 3,000 and falling, which of course is tragic, given that every life is precious, but in comparison is a very positive development.
All of which begs a lot of questions.
What specific metrics, including COVID-19 infection, hospitalization, mortality, transmission rate, and any and all other relevant data or numbers does the Governor need to see before lifting her lockdown order?
She's refused to discuss her plan to get Michigan back to work. This absurd new order would indicate she doesn't even have one.
If it's unsafe to work or to gather in groups beyond our immediate families, why hasn't the Governor postponed the rapidly approaching May 5 election – an election that could force countless Michiganians out of the house and into long lines at polling places?
And why is the Governor focusing so much time on running for Vice President, making late night comedy show appearances, going on national talk shows, and yukking it up with Joe Biden on his podcast while the people who elected her are struggling to figure out how to pay for next week's groceries?
We've got questions. Unfortunately, we haven't gotten many answers.

Sincerely,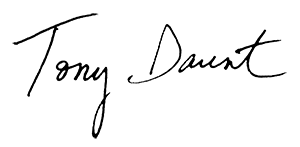 Bridge Magazine:
Michigan third in nation for coronavirus, last for data about patients
"

Thirty-three states release daily numbers about hospitalizations for the coronavirus. Eighteen release data on patients who have recovered.
"Other states release daily numbers of patients on ventilators, in intensive care units or cases involving nursing homes.
"None of the information is available in Michigan, which has the third most deaths from the virus in the nation."
"The loud drumbeat from Democrats and their apologists that the Legislature is not needed – that the governor should just act with unfettered, unlimited, and unending unilateral control – isn't just shortsighted, it's dangerous."
Detroit News:
Editorial: Avoid replacing one threat with another
"Kudos to Senate Majority Leader Mike Shirkey, R-Clarklake, for launching an effort designed to safely get the state back on its feet. The coronavirus pandemic has brought Michigan's economy to a halt, and while tough measures were necessary to slow the spread, the state has to start thinking about how to reopen businesses and get citizens back to work.

"Otherwise, we will be replacing the threat of the virus with the threat of joblessness and a severely damaged economy."
Do you like this post?