Governor Gretchen Whitmer and Attorney General Dana Nessel are in a dangerous competition to become Lansing's most extreme politician when it comes to Line 5 and the energy needs of residents in Michigan's Upper Peninsula.
Over the last few weeks, the Governor and the AG have staked out different and potentially disastrous positions against common sense solutions that would protect the Great Lakes, prevent oil spills and accidental leaks, and keep the lights on and the homes fueled north of the Mackinac Bridge.


The company supplying fuel to the UP, Enbridge, worked a deal with former Governor Rick Snyder to construct a $500 million tunnel in 8 years-time to safely guarantee the flow up north of oil and other essentials. The company has even offered to accelerate construction and get it done in 5 years.
Enter Whitmer and Nessel and a pair of grandstands.
Whitmer has threatened litigation and demanded that the company have a new plan in place by Monday (!).  Nessel has gone a step further, telling the energy supplier that she's going to shut down the pipeline completely if they don't have a deal in place by the end of the month.
Nolan Finley at the Detroit News highlights just how dangerous the "shutdown" grandstanding really is:
To move Line 5's volume on the highways would put an additional 2,150 tanker trucks a day on state roads. Imagine what that would do to traffic on Interstate 75.

Trains are perhaps the most efficient method, but that choice would demand adding 800 tanker cars to the rails daily. And to reach many locations, their loads eventually would have to be transferred to trucks.

All those modes of transportation carry a greater risk of ecology-damaging and life-threatening spills and accidents than does Line 5, which has never leaked in 60 years.
The Attorney General and the Governor seem ready to throw the environment and a peninsula full of Yoopers under the proverbial bridge to keep their activist base happy.
Sincerely,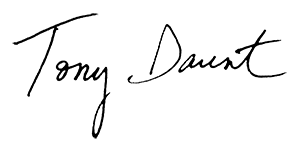 Michigan Freedom Fund


Do you like this post?