Who had 'Gretchen Whitmer tells Michiganians to ignore science' on their 2020 bingo card?
Maybe we all should have. It's happened before.


But let's start with this week's startling developments. The Centers for Disease Control issued new guidance indicating that COVID-19 tests need not always (though they may often) be recommended for individuals who show no symptoms of COVID-19.
The guidance came after – though was likely unrelated to – a report from a leading European researcher that for every 100 tests administered, 1 result is likely a false positive. In other words, likely thousands of Michigan's COVID-19 cases – among which are tens of thousands of asymptomatic cases – were false positives.
What was Governor Whitmer's response? She lambasted the CDC, and said the scientists and epidemiologists' guidance "jeopardizes our ability to return to school and work safely."
Can't let a little science get in the way of another solid month as an unaccountable dictator, right?
For Whitmer, ignoring the science and data is nothing new. The science and data certainly didn't stop her from importing COVID-19 to Michigan's nursing homes, where thousands of our most at-risk friends and family members have lost their lives.
That move, of course, came after the experts – following the science – begged the Governor in March to avoid the deadly policy.
Whitmer's war this week with the CDC makes it clear – Gretchen Whitmer is the anti-science Governor.

Sincerely,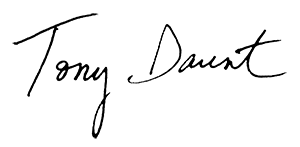 Detroit News:
Birx rejects Whitmer's national mask mandate, notes COVID-19 case decline
"White House Coronavirus Task Force Coordinator Dr. Deborah Birx said Wednesday that decisions on mask-wearing mandates should be left to the states as Gov. Gretchen Whitmer pushed for a national directive.
"Birx said at a news conference that she wanted to thank Michiganians for minding Centers for Disease Control and Prevention guidelines on mask wearing and social distancing. When asked if there should be a national mask mandate, she said those decisions are being made at the state level."

"Hackel said Whitmer's continued extensions of states of emergency under a 1945 law that granted governors vast powers to suspend and rewrite laws in times of emergency has been 'arbitrary.'
"'There's one person making these decisions and that's not how a representative democracy is designed,' Hackel told Crain's. 'I am astounded that people aren't more upset about that right now … that one person is making all of these decisions arbitrarily.'"
"The three police chiefs, including Oates and McKinnon, all said that union contract provisions make it difficult to remove problem police officers from the force.

"Yet press releases on police reform issued by Gov. Gretchen Whitmer have been silent on police union contracts."

Do you like this post?