Those who were hoping for a big summer as Governor Gretchen Whitmer looked to drive the state forward could be forgiven for feeling… stuck in neutral.
Instead of fixing the damn roads, Whitmer has demanded the legislature do her work for you.


Instead of putting boots on the streets, she's stepped to the sideline while road workers strike, shutting down road repairs across the state.
Instead of opening her office to FOIA, she's allowed other members of her Party in state and local governments to ignore FOIA requests, charge massive fees when they are forced to comply, and to illegally destroy public records, all without so much as a reprimand.
Instead of protecting the Great Lakes and Michigan families' access to affordable energy, she's stepped off stage while the Attorney General moves aggressively to shut down residents' access to the energy they need.
Michigan Freedom Fund Chairman Greg McNeilly writes this week in the

Detroit News

:
"Michiganians who'd banked on progress from an exciting new executive are left with worse roads, less transparency, and the specter of dramatically higher energy costs. Hopes for a summer of dynamic and meaningful leadership? Those days are gone forever. We should just let 'em go."
Maybe Whitmer will drive the state forward this fall?  Let's just hope it's not too late.
Sincerely,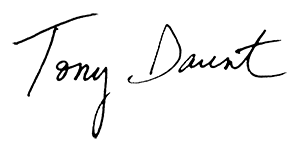 Detroit News:
McNeilly: Lazy Summers and the Cost of Inaction
"Easily the most surprising and disappointing development this summer has been the governor's inability to get out of first gear on Michigan's crumbling roads. Her 45 cents per gallon gas tax hike is opposed by 75 percent of state residents. But instead of getting to work on a new approach to "fix the damn roads," Whitmer abdicates responsibility daily while demanding everyone else in Lansing do her job for her. Talk, as they say, is cheap.

"One common merit pay loophole involves the seniority-based teacher pay scale. Under this system, all teachers move up one step on the pay scale 'ladder' after so many years. But some school districts assert that their teachers must receive a district performance rating of 'effective' or 'highly effective' to get to the next step, and then call their contractual seniority-based step hikes 'merit pay.'"

"The Michigan Department of Transportation confirmed several projects in Benzie County would be postponed indefinitely due to a strike and ongoing union negotiations between Rieth-Riley Construction and the Union of Operating Engineers Local 324. According to reports, the union negotiations had been taking place for several months, but the strike began July 31."
Do you like this post?