Gas prices are set to rise by as much as 19 cents per gallon, according to petroleum analysts at GasBuddy, and that's before Governor Whitmer gets her hands on them.  According to a report this morning, motorists will soon see sticker shock at the pump, with prices expected to reach an average of $2.99 per gallon.
The news couldn't come at a worse time, as Governor Whitmer made the rounds yesterday at the conference, pushing lawmakers to pass her 45-cent-per-gallon gas tax increase by the end of June.
The Governor's gas tax scheme would hit the average Michigan family with a $600 per year jump in their fuel bills, and that's before factoring in 19 cent-per-gallon jumps like the one analysts predict will hit Michiganders later this week.
Businesses would also take it on the chin.  Companies that use trucks to transport goods and products across the state would see massive new fuel expenses, as would companies and small businesses that rely on cars and trucks to get their work done.
Of course, the direct fuel expenses to Michigan businesses are only the tip of the iceberg.  Taking $2.5 billion per year out of the economy will kill jobs, shrink the state's economic footprint, and make the state dramatically less attractive to families and workers these businesses need to grow.
That's why the Michigan Freedom Fund this week launched

a significant new digital ad campaign

to remind the legislature, and the business community, that Whitmer's gas tax scheme is bad for families, and it's bad for business.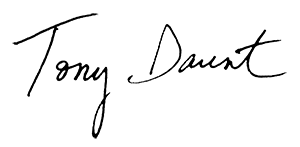 In Other News:
Do you like this post?