In less than 2 months, Democratic Governor Gretchen Whitmer, Attorney General Dana Nessel, and Secretary of State Jocelyn Benson have fully abandoned those early-year bipartisanship vibes.
Not surprising. What is surprising is how thoroughly they've also abandoned their integrity.


Whitmer's top staffer just skated on millions in campaign finance violations, Nessel has declared war on freedom of speech and religion, and Jocelyn Benson in a single move defanged the entirety of Michigan Campaign Finance Law.  
Freedom Fund's Greg McNeilly unpacks the latest disappointing developments this week in the

 

Detroit News

:
(Benson) and Whitmer this month partnered up in the kind of corruption scandal that makes voters lose faith in government. The state determined in December that a political group allied with Whitmer criminally engaged in "express advocacy" advertisements and illegally coordinated with the Whitmer campaign.

 

The committee… was run by lobbyist Mark Burton, who was subsequently rewarded with an appointment as the governor's chief strategist.

 

If she had followed the precedent of established law, rather than being a craven partisan huckster, Benson should have fined Burton's group in excess of $2 million.

 

Benson took over the case in January, reached out to the governor's chief strategist, and crafted another secret deal. Instead of leveling fines exceeding $2 million, she asked them to pay only $37,500 — less than 2 percent of the expected penalty. She didn't even require fellow Democrats to admit guilt.

 

So much for eight years of campaign promises about strengthening the state's campaign finance laws.
Couldn't have said it better than McNeilly: "For Benson, Whitmer, and Nessel, real bipartisanship was probably too much to ask for. Sadly, it turns out, so was integrity."
Sincerely,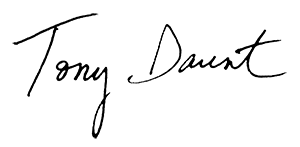 Do you like this post?