It's Sunshine Week and Governor Gretchen Whitmer is hiding things from you. A lot of things, it turns out.
The Freedom Fund's own Greg McNeilly took to the pages of the Detroit News this week to point out this lack of transparency and offer a few important suggestions on how the state legislature might fight back to protect your right to know:
Before March is out, the House and Senate should pass and send to the governor's desk at least four key transparency reforms.
They should pass legislation expanding FOIA to the offices of the governor and lieutenant governor.
They should pass legislation expanding FOIA to every member and office in the state Legislature.
They should immediately outlaw non-disclosure and non-disparagement agreements for public and taxpayer-funded officials, elected officials and staff.
There's reason to hope. We sat down with Sen. Ed McBroom, chair of the Senate Oversight Committee, and Rep. Steve Johnson, chair of the House Oversight Committee, to talk about these issues and more on our podcast, "In the Trenches."
There's bipartisan support for transparency and open government. Seize the moment and contact your legislators. Urge them to support these critical reforms, and send them to Gov. Whitmer's desk.
Let the sunshine in!
Sincerely,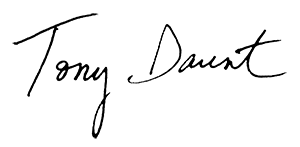 Tony Daunt
Executive Director
Michigan Freedom Fund
Bridge Magazine: Whitmer releases policy on confidential payouts. Critics say it's lip service
"It seems like it's a strong kind of double down and slap in the face to any of the criticism that has been received about these arrangements," said Tony Daunt, executive director of the conservative Michigan Freedom Fund. "It's basically saying, 'Yeah, we're going to keep doing this, and so what.' That's a really dangerous attitude, and I think it's pretty arrogant."
"A Holland, Michigan, restaurateur who escaped communist rule in Poland as a teenager because she wanted to be a free person faces jail in Michigan for declining to enforce COVID rules on business operations."
"Well, that was convenient. Under fire for paying hush money to two former staffers, Gov. Gretchen Whitmer signed an executive directive unilaterally declaring such secret pacts hunky-dory and allowing them to continue. The directive says a state department can seek a severance deal with a non-disclosure clause if it maintains 'confidentiality regarding an employment decision or dispute.' As usual for the governor, the policy did not come with details specifying when and how confidentiality agreements can be entered into, meaning she's pretty much free to use them however she wants."
Do you like this post?